We're in the Leather!
Well worth the wait as the lovely Spinneybeck Derby Black hides are crafted by our artisan, Dan Acker of Acker Leatherworks. The first items to be completed are shown here, the door panels.
Once the chrome pieces are installed, just like the mounting of the wheels on the car made the Olive paint come alive, the gorgeous black Derby hide just sings! Working with interior panels such as this is a treat, even though nothing fits….We would like to thank Tegan Hoover of Spinneybeck and Dan Acker for their dedication to the project.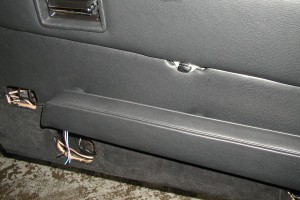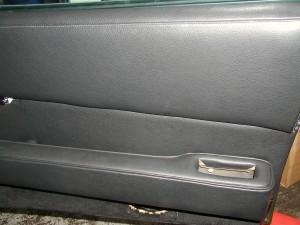 « Back to News & Updates...